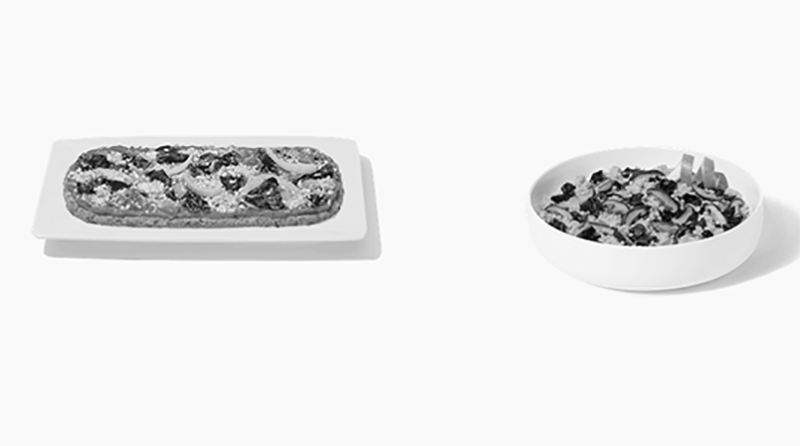 We try to eat in a healthy manner and are mostly plant based, but we do eat fish and eggs. We kept seeing the ads for Daily Harvest and decided to try it. Here is our honest review.
We were looking at all the options for healthy meal deliveries and liked that the meals would be in the freezer and not on a schedule where things had to be consumed the week of delivery. In our original order we tried some harvest bowls, soups, flat breads, and smoothies. Our decisions were based on the nutritional value, our taste, and the reviews. So that first order took a little bit of time to compose. I loved that I could find easy meals for busy days and there were some low calorie options. Basically this statement on the Daily Harvest website is what convinced me:
"NO DAIRY. NO GLUTEN. NO GUMS. NO FILLERS. NO ARTIFICIAL ANYTHING. NO DAIRY. NO GLUTEN. NO GUMS. NO FILLERS. NO ARTIFICIAL ANYTHING. NO DAIRY. NO GLUTEN. NO GUMS. NO FILLERS."
We will start with the Daily Harvest bowls. Most that we tried were acceptable except for the Brussel Sprouts + Lime Pad Thai – it was way too spicy. The two that got our highest marks were Broccoli and Cheeze, and Spinach and Shitake Grits, and they have been on all our repeat orders. The Spinach and Shitake Grits has excellent flavor and is only 200 calories. I enjoy it for a really easy lunch. Pop it in the microwave for 4-5 minutes (stir half way through). I add chopped hard boiled egg for some additional protein.
We were not thrilled with the soups because at that price the Harvest Bowls make much more sense, and those soups we tried did not convince us to order soup again.
We tried some smoothies. There was slight learning curve. Take out of the freezer 15 minutes in advance, and be sure to add enough liquid (slightly more than the directions). We added unsweetened vanilla almond milk to ours, but may try the Mylk in a future order. The favorite one was Cold Brew + Almond Smoothie. At 160 calories, it was very satisfying, and we ordered 6 more. Unfortunately they recently changed the ingredients and added Pine Pollen to this. Since I am allergic, I can't order this anymore. The Cold Brew + Cacao is very good, but at 360 calories, it isn't as useful.
Now let's talk about the Daily Harvest Flatbreads! Follow the directions and you will not be disappointed! You put in the cookie sheet at 450 degrees to preheat, then add the flatbread. We like the Kaboocha + Sage, and we LOVE the Kale + Sweet Potato!
Daily Harvest Observations
The meals look larger on the website and TV ads than in person. I appreciated that I didn't have to worry about things being full of cheese or gluten. The ease of use was excellent. We will continue to replace our stock in the freezer when we run low. We found that it was more economical to do large orders to stock up so that we got $10 or $20 off our order, and then skip the recurring if we didn't need anything. The website is very easy to use and you get a reminder if you have an order upcoming, and there is plenty of time to skip if you don't need anything.
This code: RE-8G6LTTT will get you $25 off your first order, and if you do what we did, you can save an additional $10 or $20.